Small bowl with fireworks design
$1,181.00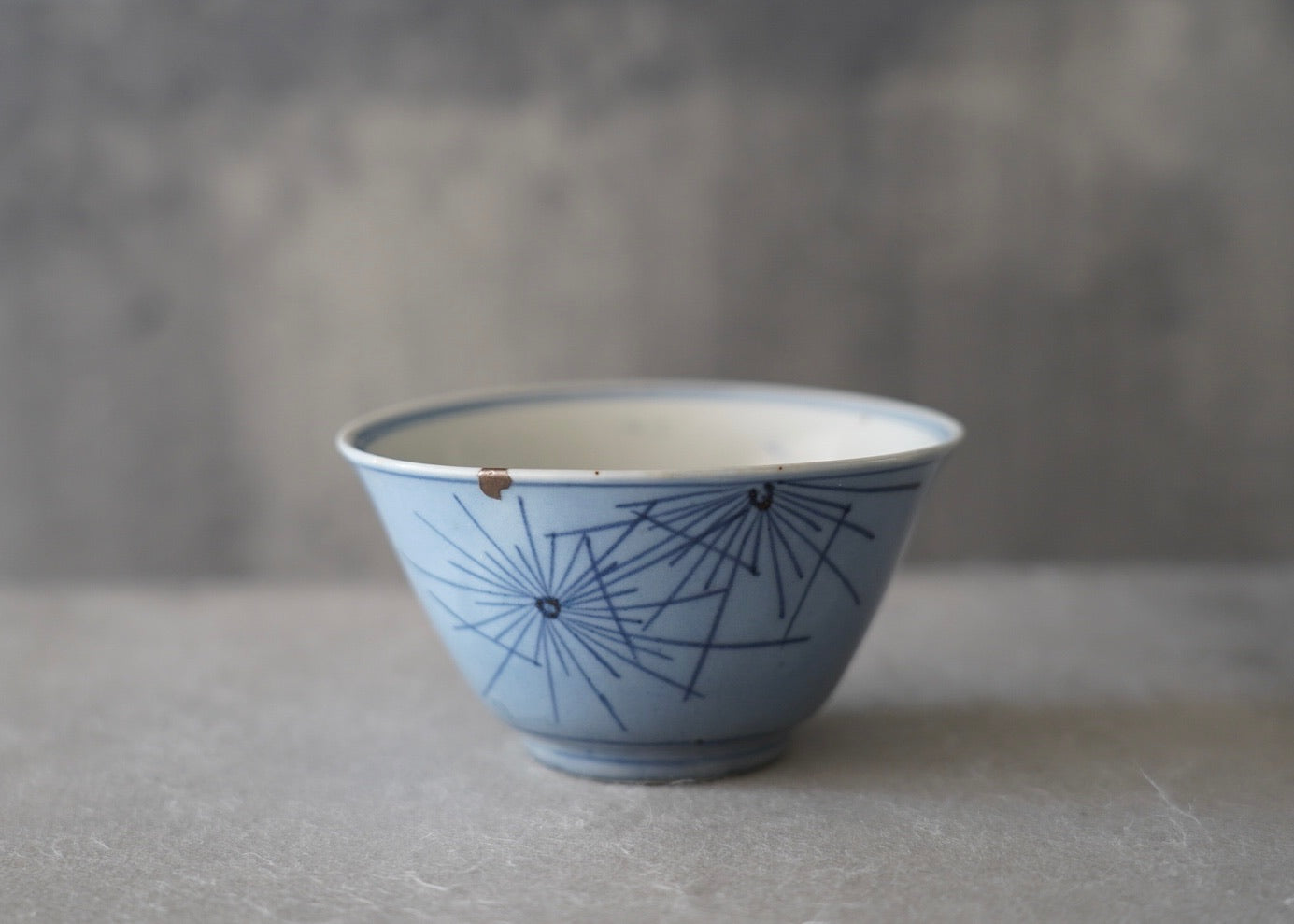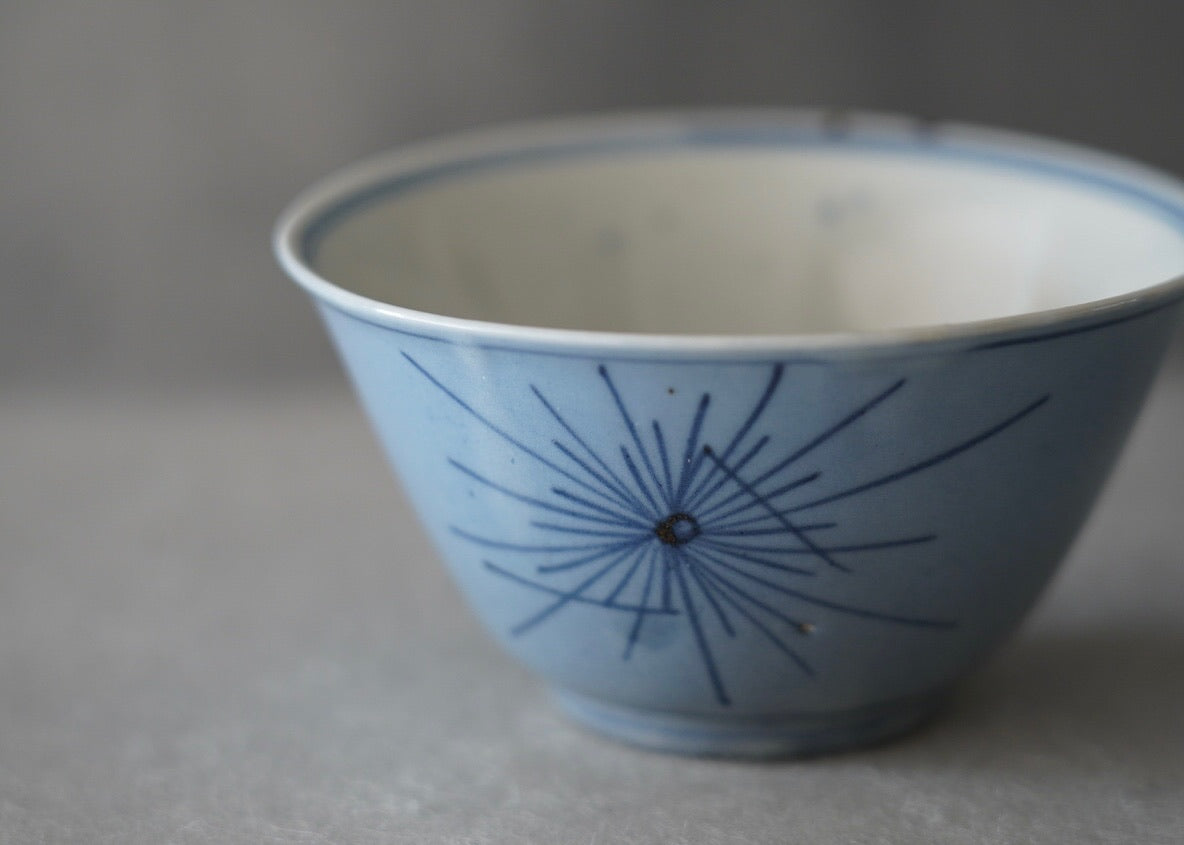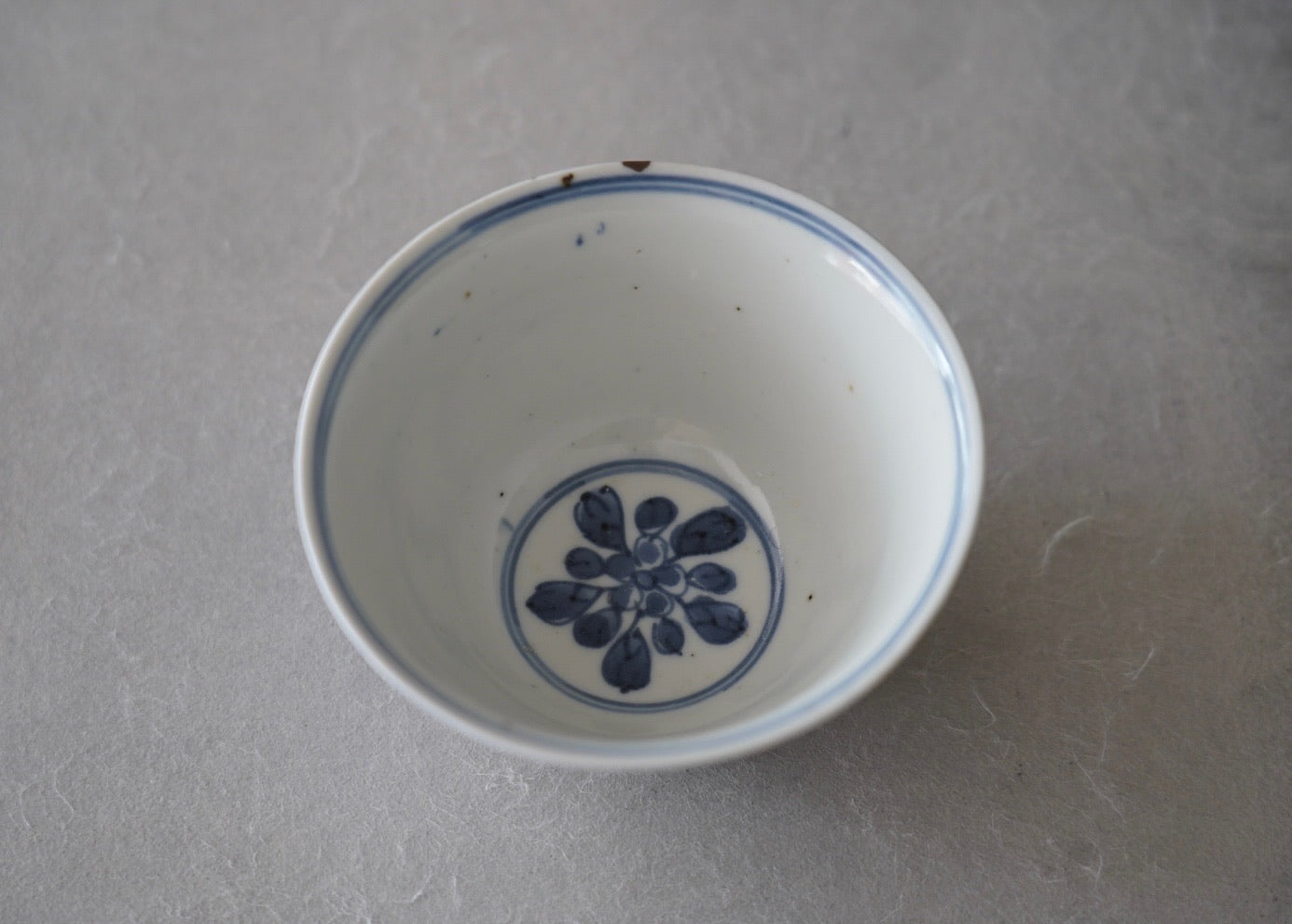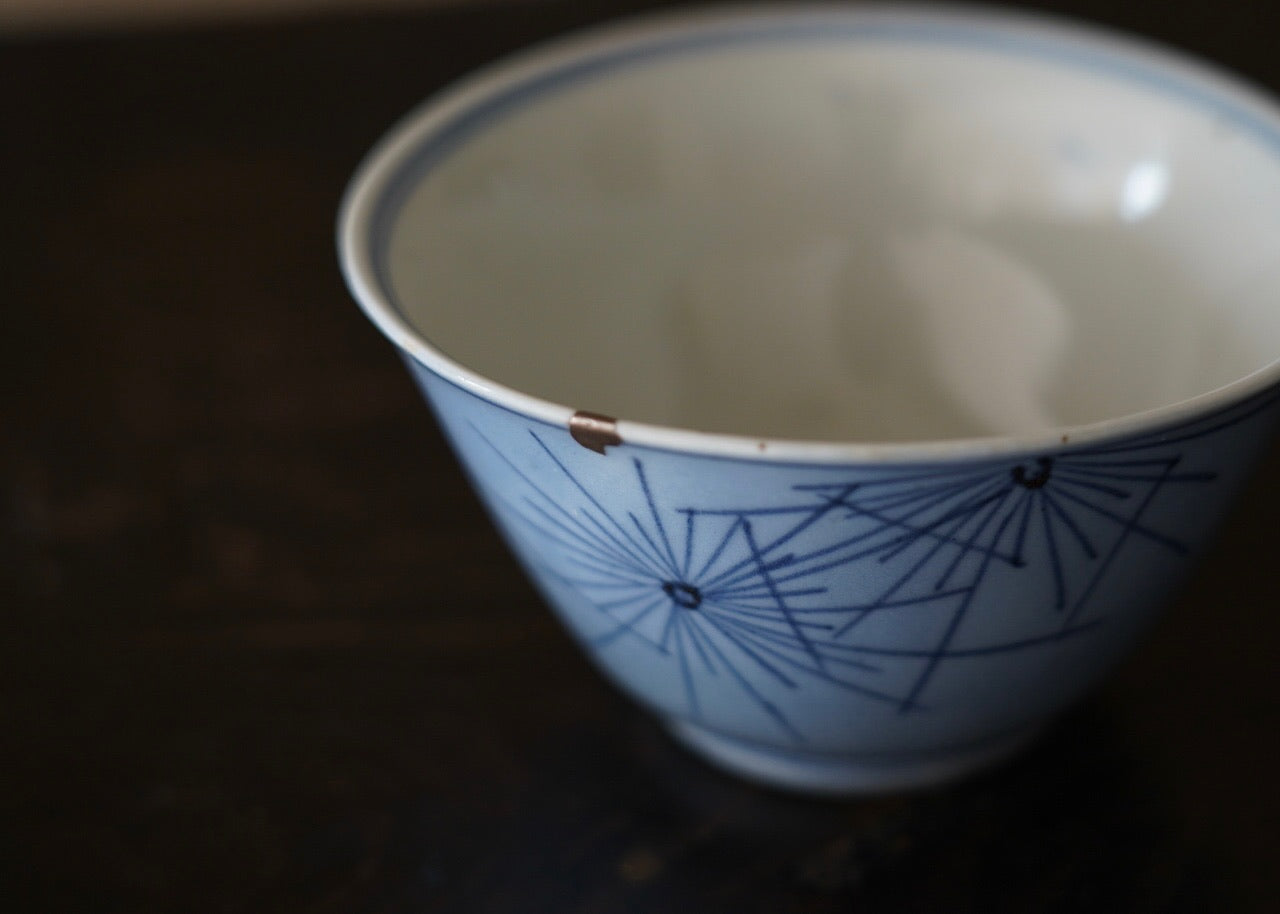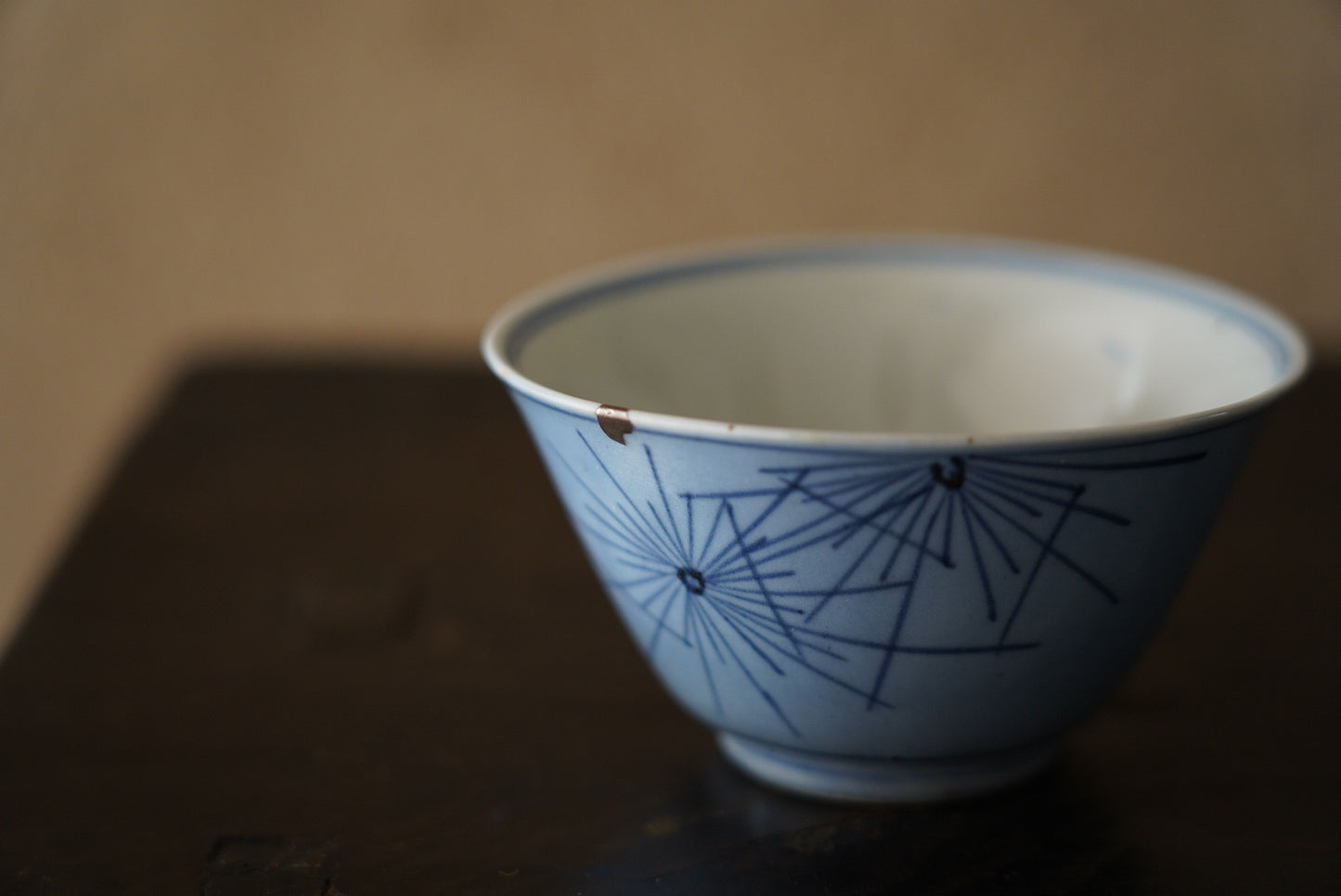 Region/Era

Edo period, 17th century

Size

H5.7×W10.5×D10.4㎝

Condition

One chip mended with silver on the rim

Accessory

Wood box

No.

3-36
Fireworks sparkle in the summer night.
Big booming fireworks are overwhelming, but sparklers with fine sparks are lovely.
I wonder if the ancients also enjoyed the short time before the fireball fell, either with everyone in a circle or by themselves.
The stylish small bowl with a design of sparklers that evokes a summer atmosphere. The light lapis lazuli color is also cool.
The inscription "Ao" (blue) appears inside the bottom. This inscription is often found on the high-quality Ai-kutani wares, and there are many examples of this inscription from around the 1660s. There are different opinions as to whether this is early Nabeshima or Ai-kutani.