Sake cup with octagonal shaped and Ruri glaze, Old Imari ware
$0.00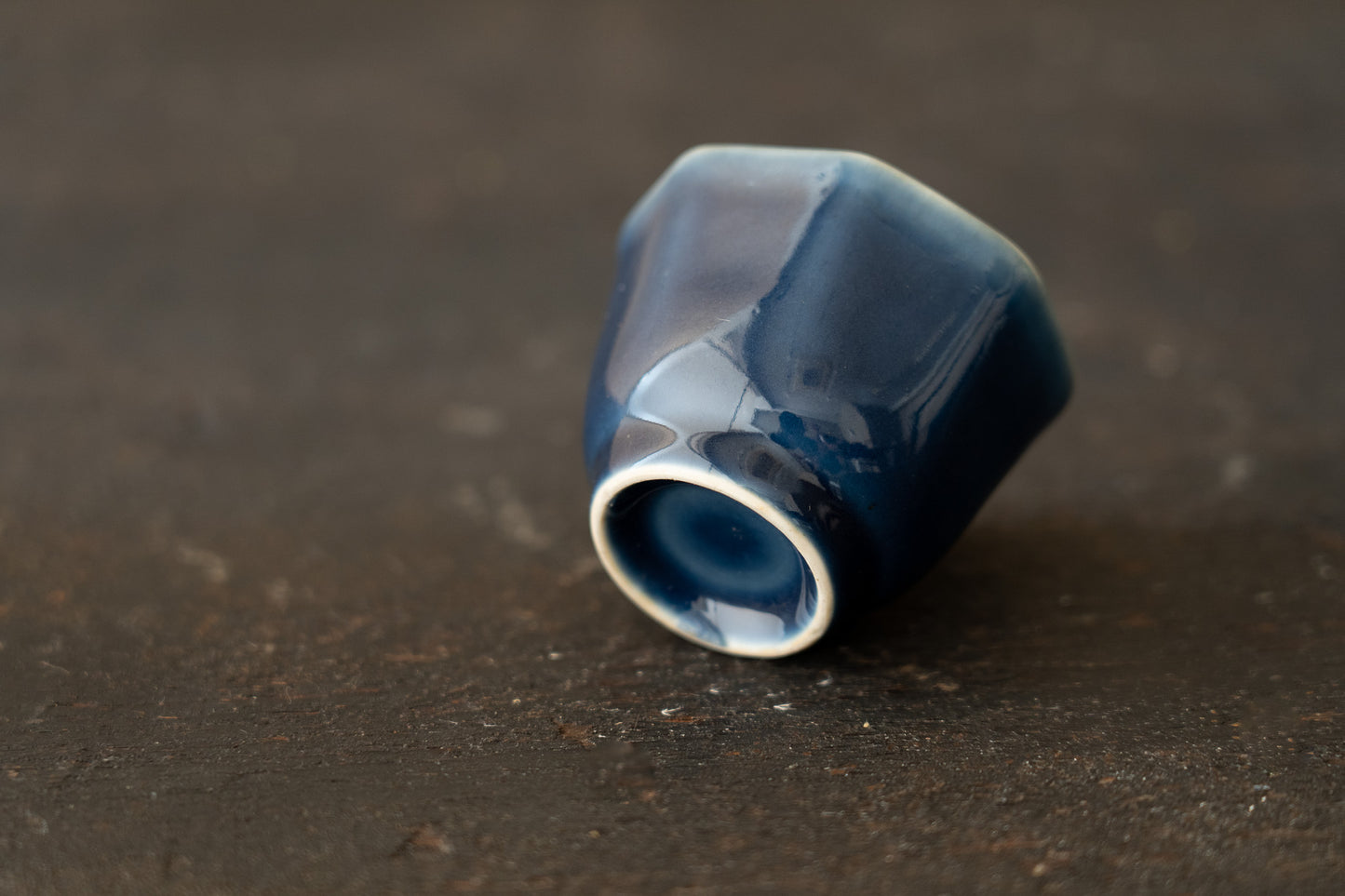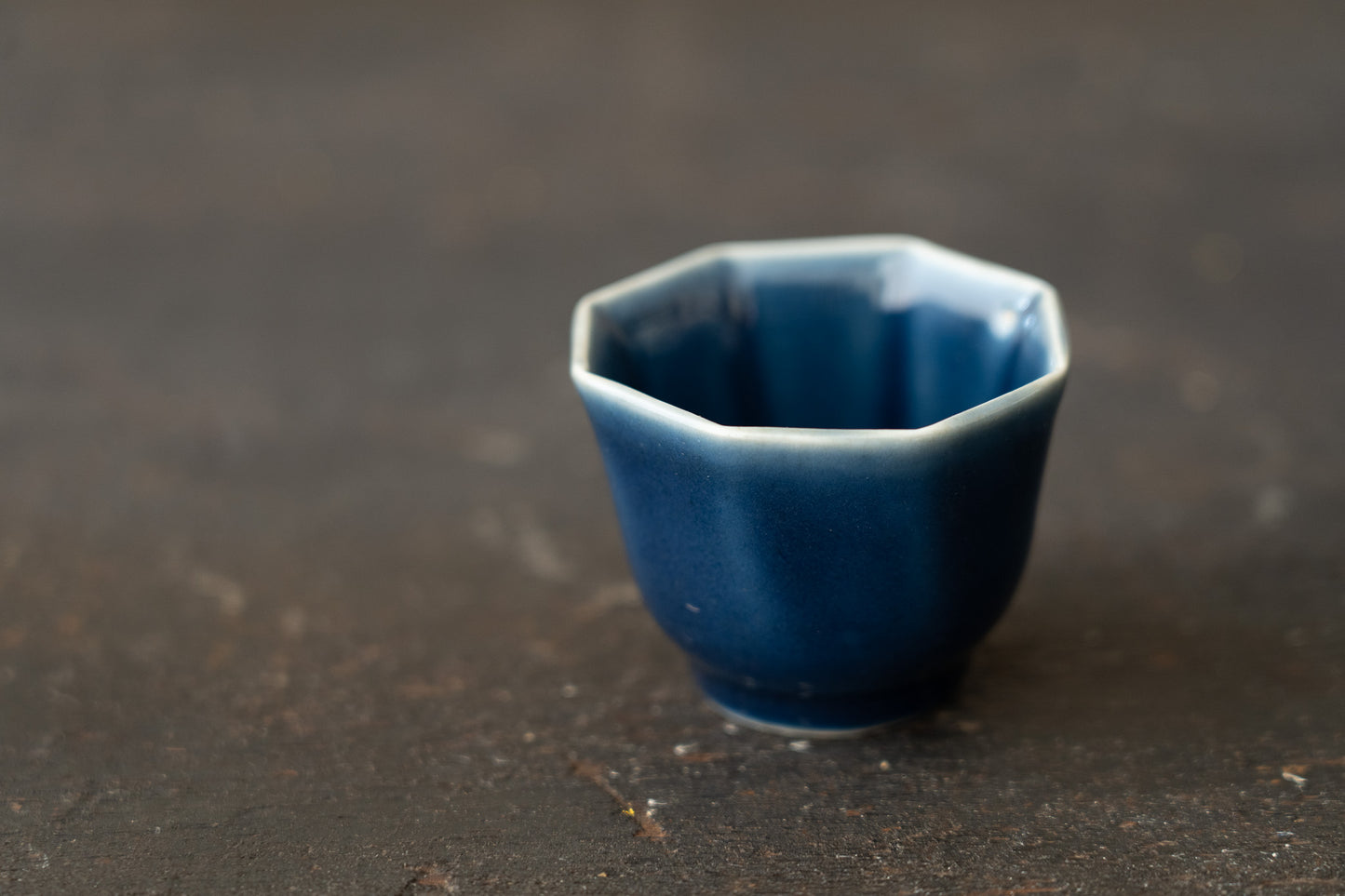 Region/Era

The middle to late Edo period

Size

H5.5×W6.8㎝

Condition

Good antique condition

Accessory

None

No.

39nk-107
The price shown is for one piece.
This sake cup has a stylish design with an octagonal beveled edge.
The lapis lazuli glaze, which gradually deepens from the rim of the mouth to the high plateau, has a deep-sea tone, as if the light from the surface of the water is gradually disappearing, which is fascinating.
The contrast between the basis material pure white body that frames the octagon and the deep lapis lazuli should be enjoyed with a glass of chilled sake. The box is in the same condition as it was at the time, and the box writing on the lid indicates that it was originally a three-tiered, 30-piece set.
We believe it was used by feudal lords, village headmen, wealthy farmers, and wealthy merchants in the Edo period when they served sake to large numbers of people at banquets and weddings.
You can have one piece only or two pieces together.