Japanese Cut-Glass Dish
$60.00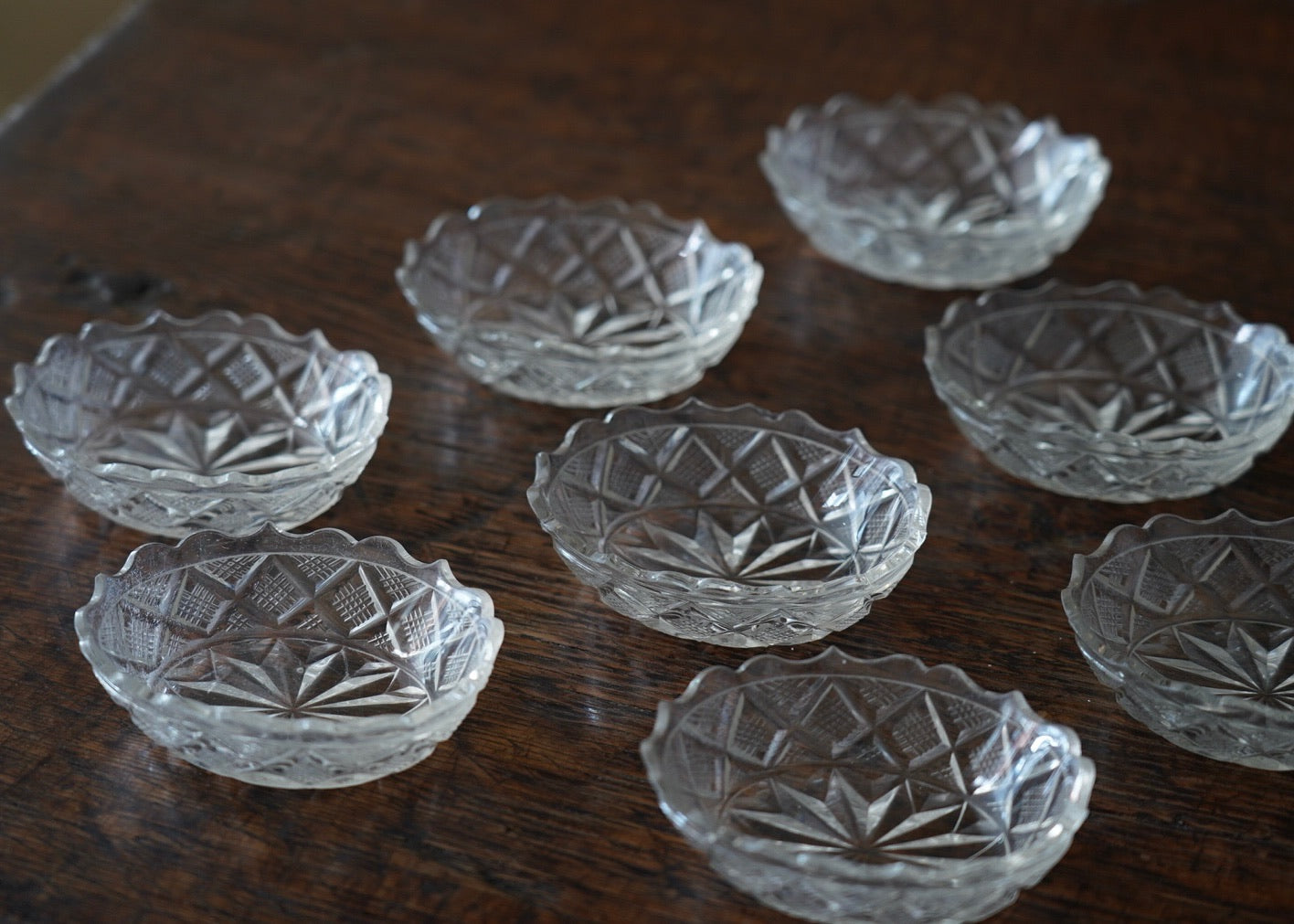 Region/Era

Late Edo period - Meiji period, 19th century

Size

H3.2×W10.7×D8.5㎝

Condition

Tiny chips and tiny scratches

Accessory

None

No.

2-008
Japanese Giyaman small dishes were popular in the late Edo period.
Ten or twenty pieces were distributed in a wooden box.
This piece has also passed down through the generations in the wooden box in which it was made. The thick glassware is decorated with a fish pattern and chrysanthemum flowers on the bottom in a elaborate and sharp cut.
The ridged-flower-rimmed is also stylish. The Japanese term "giyaman" is said to derive from the Portuguese word "diamante," meaning diamond. The Japanese-made Giyaman was produced by a Japanese glass workshop, inspired by a longing for high-quality cut glass made in Europe.
In contrast to "Biidoro", which was made in a variety of colors, the name "Giyaman" was given only to glassware of a quality comparable to imported products and as colorless and transparent as crystal.
The perfect summer dish is also good for confectionery and perfect for mukozuke. The price shown is for one piece.
Since this is old glass, each of the 8 pieces has tiny chips and other scratches, and are all in about the same condition.